Today I am linking up with Farley from
Oh Boy 4th Grade
. I have wanted to join the fun for awhile now but hadn't gotten the courage but here I am today!
B2S: Post-its...duh. Every year I need new ones! No matter what. Sharpies are the same way. I loved that Wal-Mart was selling them individually so I could buy the colors I needed wanted. Last time I got a lovely teal and a lime green. Finally, a new outfit. I love starting the new year with a new outfit. It makes me feel new, refreshed, and ready to go!
Now, go link up with Farley and dont forget the rule of 3.
Oh WAIT!!! One more thing. I found out today that I only have 1 yes ONE surface in my entire classroom that is magnetic.... not a good thing for this girlie. SO tomorrow I am off in hopes to find some bakery items that are magnetic to create some magic! Just thought you might want to know another frustrating lovely thing about Thailand.
Oh wait... AGAIN! I just remembered. Today I found
Fourth Grade Flipper
and Holly is having a wonderful giveaway for her 100 followers goal. She is giving away an Amazon Giftcard. I am still looking into if I can actually use this or not but most everyone CAN! Regardless you should check out her blog and follow her and then participate in this wonderful giveaway! She would love that ;)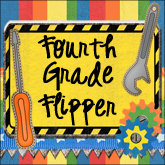 Ok that is all for now. I need to come up with a closing remark. For now I will say so-wat-dee-kha :) (Goodbye in Thai!)