TPT sales are a life saver. I am so in love with my purchases this round. My classroom is in for some major changes for the good!! Today, I am linking up with Erin from
Tales from Room 112
and my home country, OHIO!!, to share our purchases from Cyber Monday Sale.
I have been soaking up every post that Stephanie from Teaching in Room 6 has done about
calendar math
. Here is the link to all of those posts. I have been dying to try this with my students but did not know how to get it started or what to create for the worksheet.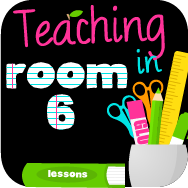 Because of the sale I could finally get my hands on her Calendar Math for Upper Grades BUNDLE Pack!! I am so excited to use this in my classroom. I am very happy to get the bundle pack because it will help me know where my students should be and where they are headed! I am stoked about this.
I am also very very excited to have finally gotten 101+ Writing Prompts from Katie Jones Dirty Hands and Lesson Plans. My kids will never be able to complain again for not having anything to write about!!

Whew!! Can you tell I am excited about these things?!?! I wish my other Christmas shopping would be this easy and fun!
On a side note, I had a fantastic weekend and got to experience this unforgettable festival!!!